Link to application for 2023 Cohort: https://bit.ly/2023DDISCohort

The DDIS Cohort has offered candidates through the years the opportunity to dive into the work of DDIS. Numerous current DDIS have participated in the Cohort and subsequently applied to join the program after experiencing our team atmosphere. If you are interested in learning more about the work that we do, we highly encourage you to complete the application in the link above when it becomes available.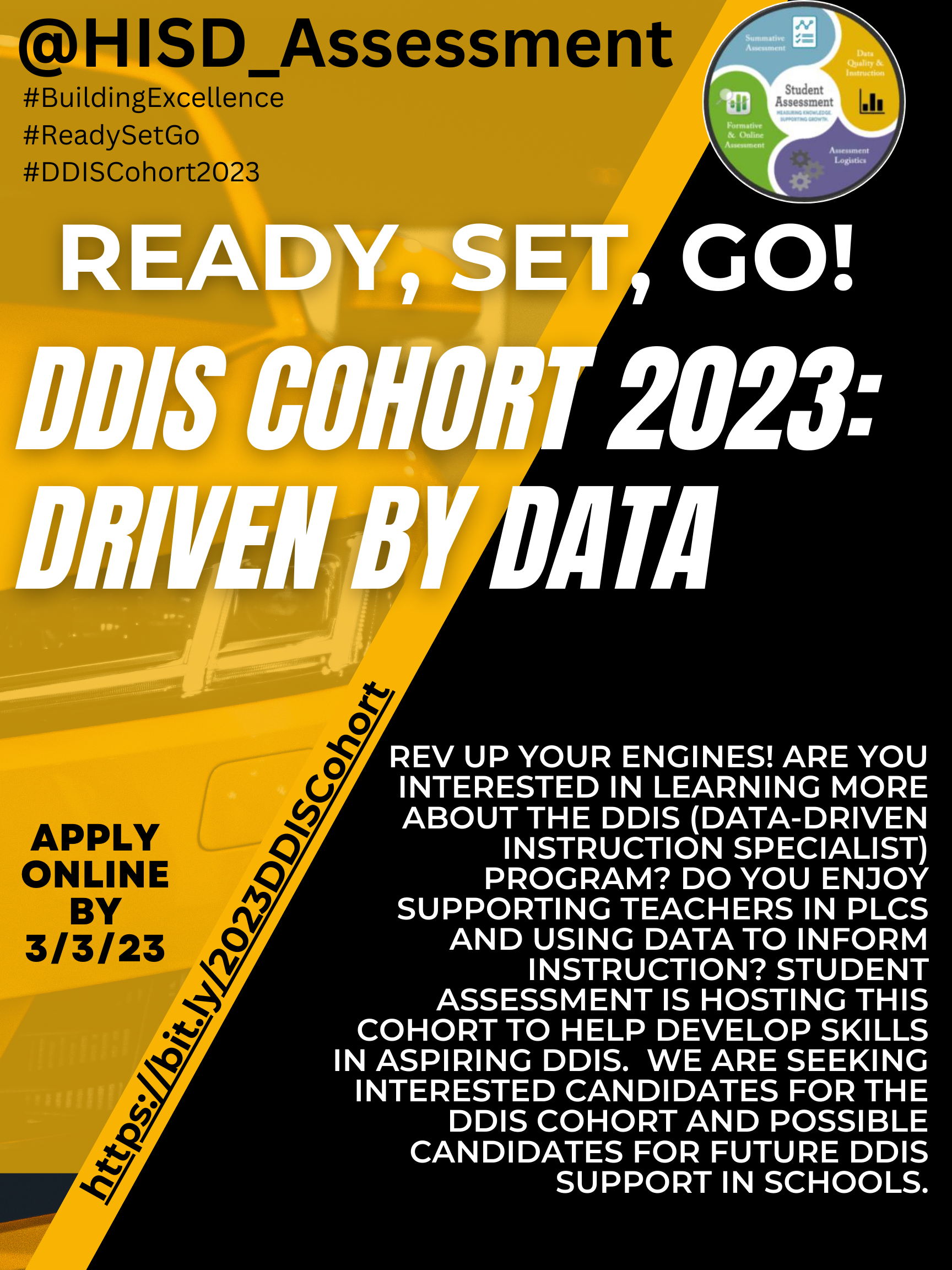 We have always found it important to keep track of our primary mission - supporting student success with data. Each year, we have taken time to review and analyze our results to measure the success of our program.