Karate KickStart Kids


Sponsor Mr. Roy White

December 2020

This year began with challenges for everyone, but KickStartKids modified and still managed to train our students in the Martial Arts. Some of our students came in person and we also conducted remote classes and practices. Our students were able to complete their tests, advancing in their acquisition of knowledge and skills and hence their rank. We conducted the first Karate Belt Ceremony in compliance with all CDC guidelines by distributing their belts in a drive-thru ceremony held by the G-wing of our school.
Karate Belt Ceremony Fall 2020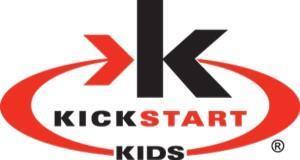 KARATE BELT CEREMONY
On December 9, 2020, our KickStartKids Karate students received their new belts for the Fall Semester of 2020-2021. Our Karate students have been preparing under the direction of Mr. White, Ms. Moreno and Mr. Valle, all the while maintaining social distancing and all the safety precautions.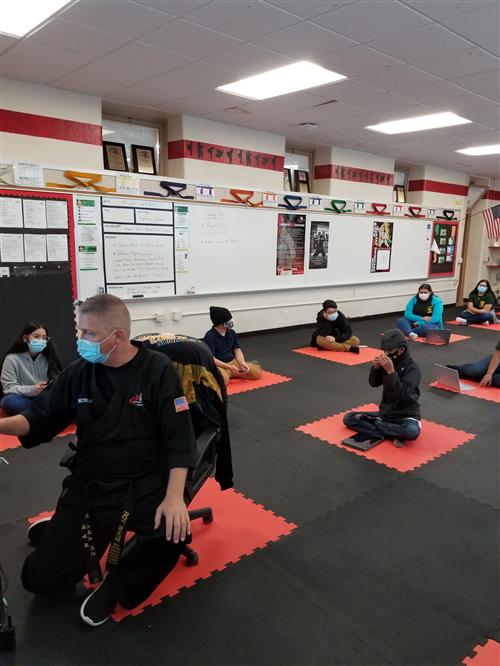 At the end of the semester's tests, and as it has been customary at Burbank Middle School for more than 25 years, the students were given their brand new belts to signify their progress. This year, the ceremony was a little different since it was done in keeping with the safety protocols. Beginning at 5:00 pm, students were to drive up with their parents and have a sign up with their name, belt size and color. As they came up to the table, either Ms. Moreno or Mr. Valle would hand them their new belt.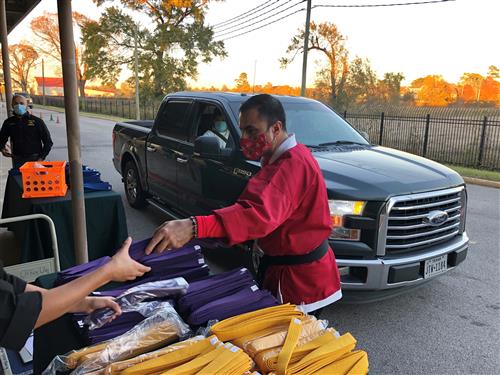 Ms. Vasquez as well as our Principal Knittle were also present to congratulate our Karate Kids on their achievement.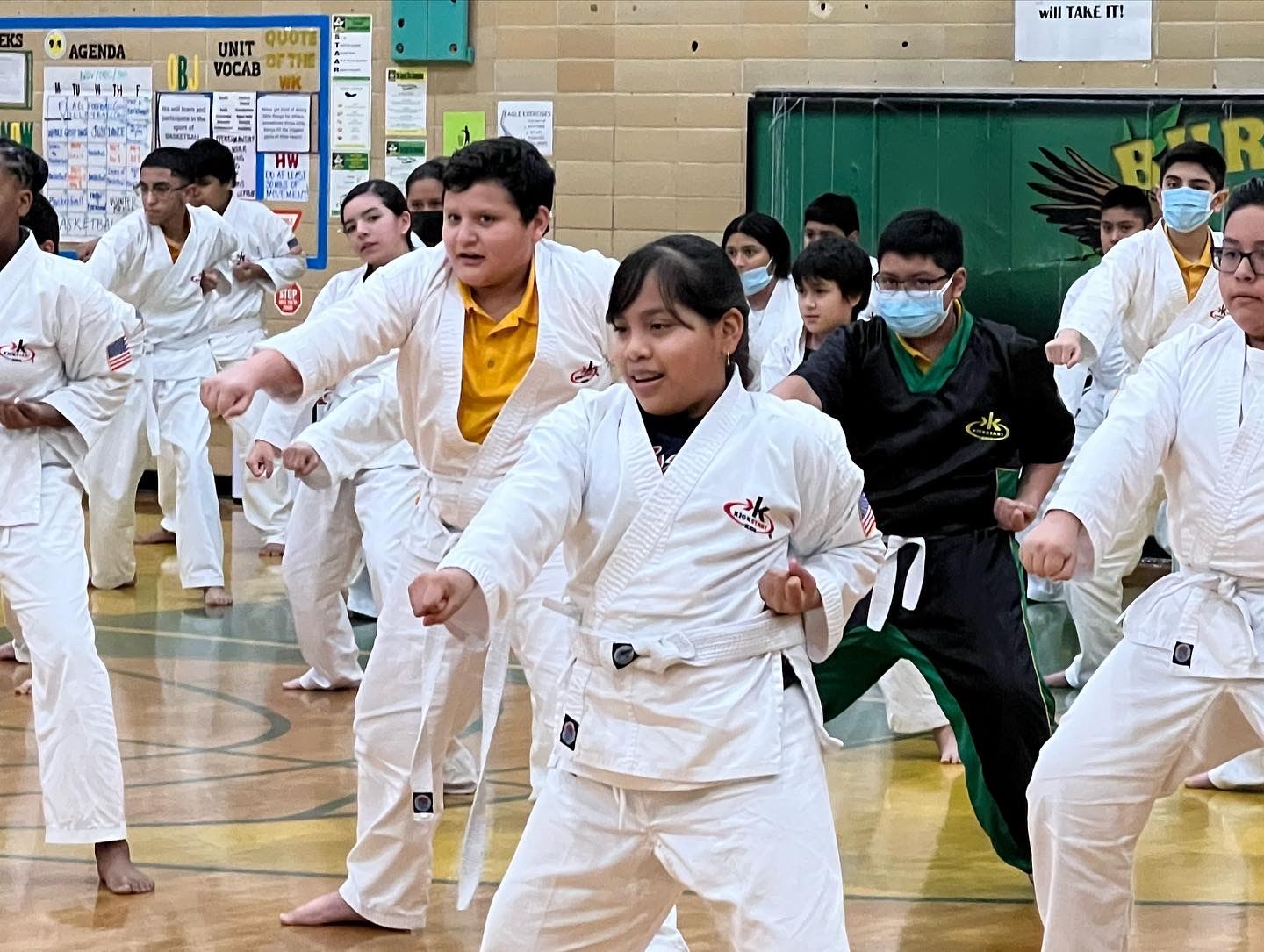 The ceremony ended at 6:30 pm when the last of our Karate students received his belt. We're sure that all of our students are motivated to continue practicing and learning new kicks and maneuvers. They will continue to prepare with confidence for next semester's ceremony.